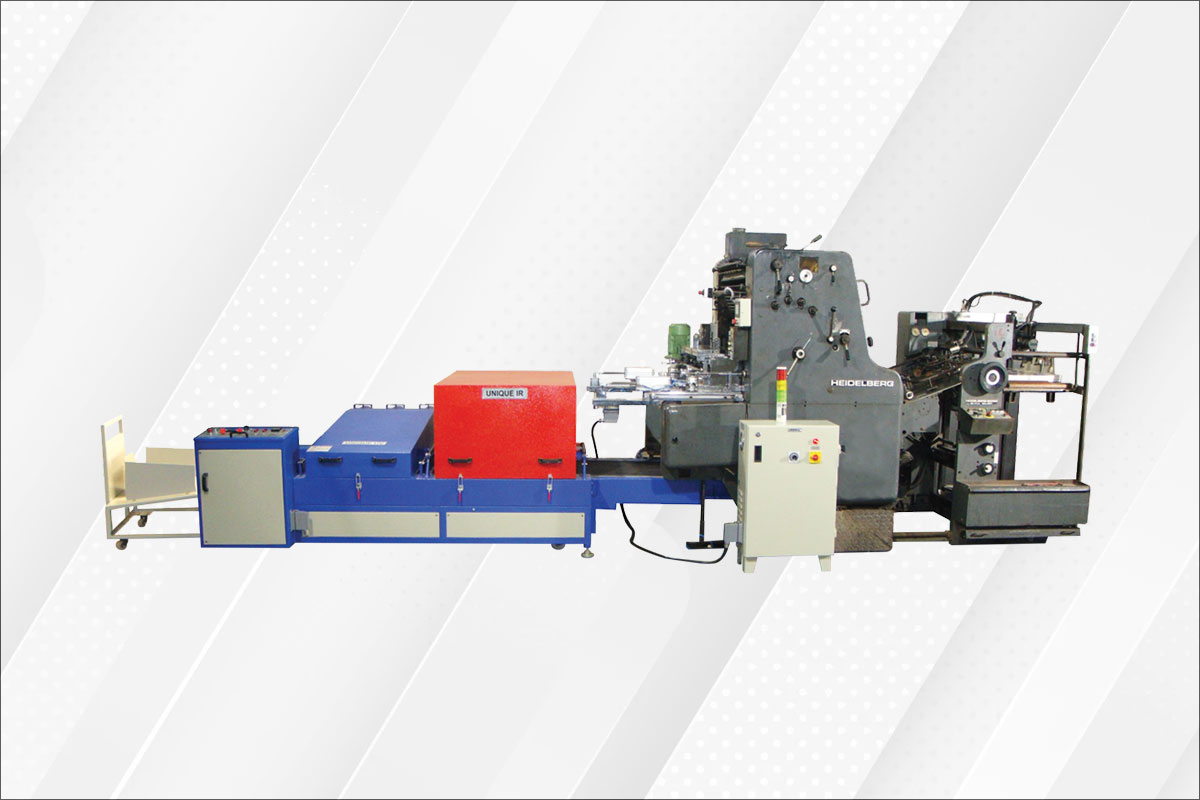 Blanket Anilox Coater With Chamber Doctor Blade System
Suitable for Sheet‐fed Offset Printing Machine
Recommended for SORK/Z, SORM/Z, SORD/Z, SORS/Z
Offset printing machine size (inches.)
19″x25-1/2″
120-1/2″x29-1/8″
25-1/4″x36″
28-3/8″x40-1/8″
Offset printing machine size (cms.)
48 x 65
52 x 74
64 x 91.5
72 x 102
Offset printing machine model (Recommended)
SORK/Z
SORM/Z
SORD/Z
SORS/Z
Maximum Coating width of Anilox roller (cms.)
65.4
72.4
89.4
102.4
Anilox Roller
Chrome plated steel
Speed
7000 imp / hr (max.)
Drive
independent AC motor with Variable frequency AC drive
Speed control
Automatic, Linear speed of Roller is in synchronism blanket
Roller to Blanket contact
Pneumatic
Varnish Circulation Pump
Air Operated Double Diaphragm Pump
Electrical power supply
3-phase + neutral + earth, 415 V, 5O Hz, AC
Electrical power consumption of Coater
750 Watts (1 HP) approx.